Replace or Repair?
A common technology challenge for practice managers is striking a balance between need and cost concerning IT equipment. This is a particular issue concerning PC hardware. For many private practices, "premium" PCs may seem like an unnecessary expense. If a computer is still running, why should it be replaced? And if it does need to be replaced, why not just find the cheapest PC at the local big box store and save a few bucks, right?
As a healthcare-focused IT provider, the team at PEAKE help practices navigate technology purchases like these everyday. When making choices about PC hardware, there are several things that should be taken into consideration:
Do I even need a new computer?
Before you dive into what to buy, it is advised to consider the reason why you're thinking about buying a new computer.  Is your current equipment running slow? Is business growth requiring an additional PC? Who is it for? What will they be using it for? What applications will be running on it? These factors should be considered when making the decision to buy new or upgrade an existing PC.
The storage (hard drive) and memory (RAM) are both components that can be relatively easily upgraded and are not prohibitively expensive to replace. If you're running low on space on your PCs, you could upgrade the hard drive for around $100-200.  To increase the performance and multitasking capability of your computer, you can upgrade the RAM for about $50-100.
Additionally, a simple Operating System (OS) upgrade can go a long way. When your current version is out-of-date, or no longer supported, such as  Windows 7 in January 2020, for about $200 plus labor. The law of diminishing returns suggests it may not be worth spending $300 on a $1000 PC if it's already well into its shelf life. PEAKE recommends against upgrading a computer that's more than 3 years old. Most likely, the best answer is to replace.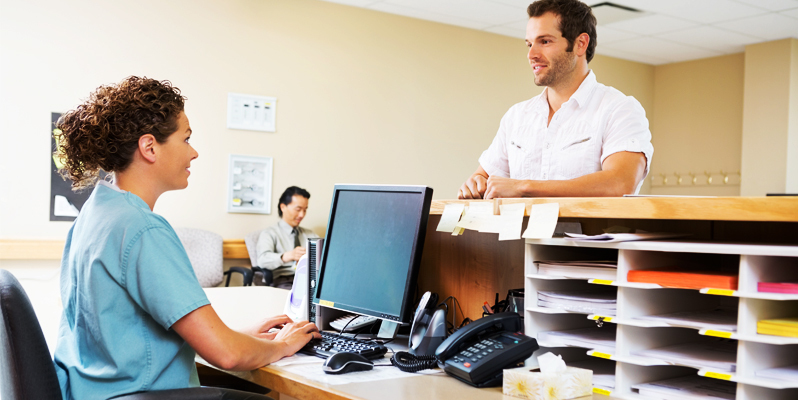 What is it for?
Not everyone in your practice does the same job. Each employee has different computing needs. Admittedly, most employees can live with a mid-range "standard configuration", but there are a few tasks that will require a little more "umph." For example:
Imaging
Data analytics & reporting
Graphic design
Multi-tasking (many applications open at once)
These use cases need specifications that are going to fit the job. Typically more memory, more/different storage, a faster processor, or a dedicated graphics card is required. It's also smart to consider growth when making a computer purchase. You can expect a computer to last you about 4-5 years. How might your needs and applications evolve in that time period?
As a general rule of thumb, we generally spec a computer with the following hardware:
500 GB Hard Drive
8GB of RAM
Latest generation Intel i5 Processor (or equivalent)
Integrated Graphics
Providers, front desk staff, and medical assistants can all usually use something in this range. Your "Power Users" may require something with advanced capabilities.
What about software?
PC performance and functionality are only partly impacted by the selected hardware.  The software running on the computer is a crucial factor for your end-users.
The two biggest software decisions a business has to make when buying a new computer are:
Which version of Windows OS
Which version of Microsoft Office
How to purchase and install
Microsoft pretty much has the market cornered when it comes to business computing. There are nerds behind me yelling about Linux right now, but you can ignore them. In today's business environment, about 95% of your staff should be running Windows and all of them should be using Microsoft Office if they need to do word processing/data manipulation.
There are definitely other options out there, like Google Docs, but for maximum compatibility with people outside of your organization and the flexibility of working offline without doing a bunch of prep-work ahead of time, Microsoft Office is the way to go and is considered the industry standard.
Microsoft is steering users as hard as they can into software subscriptions and at this point, if you're a business of more than 5 people, I suggest you lean into the skid. Luckily, any computer you're buying for your company comes pre-loaded with Windows (for now), but which version of Windows does your company need?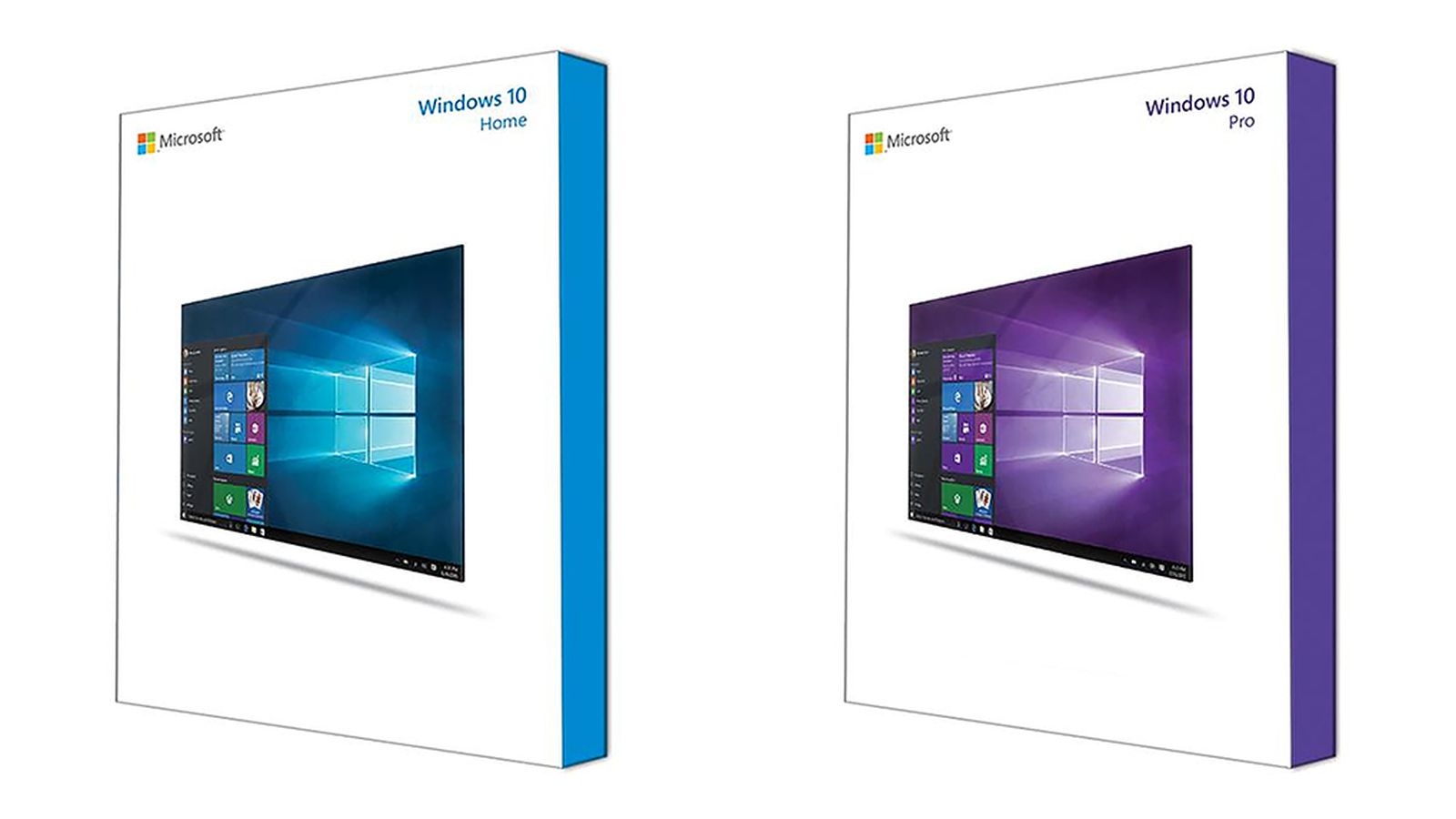 The differences between Windows 10 Home and Windows 10 Pro are pretty subtle unless you know what to look for. The following features are only available in Windows 10 Pro:

Business-Grade Identity Management – if your company has a server, it's likely that it runs something called Active Directory Users & Computers, which controls who is allowed to access what data and log into your computers. Windows Pro computers can be bound to this type of network, Windows Home computers can't. This is a critical point, and the #1 reason we end up rebuilding PCs purchased by the practice directly.
Full Disk Encryption (Bitlocker) – Important for compliance-based industries like Healthcare who are subject to HIPAA requirements.
Remote Desktop – Does your team rely on the ability to remote into their computers? If so, this is a must-have feature.
Microsoft Updates for Business – this lets you push off updates until you have the time to do it. Microsoft is a lot more aggressive in Windows Home and will sometimes just decide it's time.
If none of these things apply to your practice, that's great! For everyone else: Windows Pro, it is! If you buy a computer with Windows 10 Home pre-installed, it's going to cost you an additional $200 – $300 to get it upgraded to Pro. Also, if you ever have to wipe that computer and start over, that upgrade license isn't as easy to recover. These days, the license that the computer comes with is embedded in code on the computer's motherboard. Take it from the pros and just buy the right thing the first time.
The best source for PCs and other IT hardware is your trusted IT partner who should have established channels and partnerships with the major, trustworthy computer hardware suppliers that back the products that they sell with their reputation and the guarantee that it will be what you asked for.
As mentioned before, Microsoft Office licensing has moved to subscription-based services. Instead of licensing per workstation, it's per-user pricing. If your practice also uses email, it might be worth bundling the two services. Microsoft will sell you a subscription to Office apps for $8 per user per month and the going price (from Microsoft or Google) for business email is $5 per user per month, but if you get both from Microsoft then it's only $12.50/user/month.
I know there are a lot of dollar bills flying around right now, but trust me when I tell you that it's easier to keep track of this than boxes of Office license keys and their associated email addresses. Although you may be able to find a boxed copy of Microsoft Office 2016, it as much as $300 and is pretty much tied to the computer that you assign it to. If you need to wipe the computer, it's the same story as with the Windows license, before. You're probably going to end up in a fight with Microsoft, which trust me, is never fun. While it may seem cheaper in the long run, Microsoft is moving away from this pricing scheme and they're making it as difficult as possible to keep doing it. Lean into the skid; you'll thank me.
What Brand is Best?
You may be thinking at this point: "I know the specs, but you still haven't talked about the best brand of computers to buy."
In a lot of ways this is subjective, but in one major way it really isn't: support. The biggest difference between manufacturers of business computers these days is the level of support you get when things go wrong; and they will. It's not even a question: computer parts fail. The real question is what happens after that.
When it comes to high-level support, there are really only two competitors: Dell and HP. We mostly recommend these two brands because they both have their act together when it comes to just shipping a computer with Windows on it (read: ditched most of the bloat – a lot of other manufacturers ship their PCs with unnecessary software that takes up resources) and build high-quality machines that usually stand the test of time. For those that don't, both companies offer next- and same-day warranty repair services, which we recommend to all of our business clients. Usually these types of warranties cost about $150-200, depending on the length of the warranty (3-5 years) and what it's for (laptop/desktop).
In particular, you want to purchase the Dell or HP business line of products. Not all computers are built to be used 8 hours a day and if you buy a computer that is made for home-use it will show its colors very early in life. We strongly recommend making your hardware investments count and purchasing business hardware that is designed with your use case in mind. On the Dell side, that's their Optiplex and Precision lines for desktops, and Latitude line for laptops. With HP you're looking at EliteDesk and EliteBook lines of products.
If you're going to spend $800-1500 on a computer, you want to make it last. HP and Dell both have reliable hardware in their computers and the typical machine should go 4-5 years without a major problem, but depending on what computer we're talking about, your business could quickly lose hundreds of dollars per system without good support from the manufacturer.
Where to buy
Perhaps one of the most overlooked parts of the workstation purchasing discussion is where to buy your new computer. While online retailers seem to offer significant discounts, theses "deals" are usually from marketplace partners that have gone through very limited vetting. Hardware and software purchases should only be made through trusted channels that will stand behind their products.  Some of these vendors are selling refurbished equipment and while the price looks good you can expect the product not to last as long. I know it's also tempting to buy a refurbished computer because of the upfront cost-savings, but just remember what refurbished really means: used. It's a second-hand computer and you're only going to get a fraction of the life out of it that you would from a new one.
The best source for PCs and other IT hardware is your trusted IT partner who should have established channels and partnerships with the major, trustworthy computer hardware suppliers that back the products that they sell with their reputation and the guarantee that it will be what you asked for.
Don't have a trusted IT partner? We can help you with that! If your practice is in the eastern United States, PEAKE Technology Partners is ready to serve you. For practices in other parts of the country, we would be glad to connect you with another partner that we have vetted.
About the Author
Nick Schiwy is the Lead Technical Account Manager at PEAKE Technology Partners PEAKE Technology Partners, based near Washington, DC. Nick holds a degree in Information Systems Management from the University of Maryland, University College and spends his time helping his clients navigate the world of health IT.